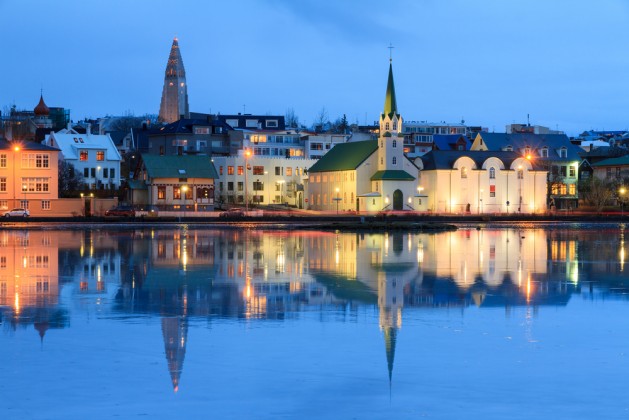 The Best Honeymoon Destinations For Winter
A winter wedding can be the most elegant and beautiful of ceremonies. Winter weddings also have the advantage of standing out as your wedding is probably not one of several that your guests may have to attend during the regular spring and summer wedding season. Planning your wedding in winter also gives you a better choice of venders and often better pricing options. Winter works well for any color combination and the natural lighting of winter is your photographer's best friend. All in all, winter weddings are a great choice for any bride and groom; however, your choices for honeymoon destinations may be limited. If you are set on a beach and sun-filled honeymoon, you will be shelling out a pretty penny to get there, but if you love winter and all its spectacular activities, you can plan a winter honeymoon that won't break the bank. Here are the best honeymoon destinations for winter.
Aspen, Colorado: Aspen, Colorado is not just about skiing, although you will get your fill of that on your romantic winter honeymoon there. You can also experience romantic candle lit dinners and spa days for two. Aspen also offers winter nature hikes, storytelling around the fire, ice skating, recreation centers and much, much more. If you and your groom love nature and outdoor activities, Aspen is the best of the best for your winter honeymoon.
Reykjavik, Iceland: A nature lovers dream, Reykjavik, Iceland is a wonderfully original honeymoon destination. The city is rich in history including a city hall built to look like it is floating on a pond. Both the city and the surrounding area are full of nature and history to make your honeymoon special, and with some airlines offering rates from America as low as $169 this trip can fit into any budget.
Park City, Utah: A ski lover's paradise, Park City, Utah is a top rate winter destination for newlyweds. In addition to some of the nation's best skiing opportunities, Main Street offers many cozy restaurants and boutiques. If you are planning a January wedding, you may even be able to visit during the annual Sundance Film Festival, a great opportunity for movie lovers.
Yellowstone National Park: For the extremely winter sports minded couple, Yellowstone National Park in the winter offers newlyweds seclusion and privacy. With most of the visitors to Yellowstone arriving in the summer, the winter is an awesome opportunity to experience the vast beauty of nature on your own. Rent some snowmobiles and take off to enjoy the winter view of wildlife and the famous geysers located there.
Amsterdam: While it may not seem to be so, Amsterdam in the winter is quite enchanting. With most of the canal boats providing cover and heat, so boat tours are a romantic way to spend an evening. With museums that include The Van Gogh Museum and The Anne Frank House, history buffs are sure to enjoy this wintery destination.
These best honeymoon destinations for winter will certainly extend the beauty and elegance of your winter wedding into your romantic and wintry honeymoon.