Are you one of those many women who are over 50 and love makeup? Are you sure about your choices when it comes to makeup? If not, then this piece is definitely for you!
For women in their golden years, putting on makeup is more about looking younger but wrong makeup can instead make things worse! So, what's the solution? Using makeup techniques that lay a greater emphasis on the concept of anti-ageing! Right from makeup articles to the method of application, the focus lies on camouflaging the signs of ageing as much as possible.

Top 10 Tricks on Makeup for Mature Women:
Let us take a look at some of the hottest makeup tricks that will undoubtedly take a few years off your face. They will certainly tell you how to apply makeup for mature women
1. Invest in a Good Moisturizer:
If you have dry facial skin, using a high-quality moisturizer is the best way to revive the radiance of your skin, reduce dark spots, and fine lines. This is the first step towards enhancing the appearance of your skin and making it look lively. Heavy cream-based moisturizer would be perfect for your parched skin. Go for a water-based moisturizer if your skin is on the oily side. Use it after you step out of the shower, because the skin pores are still open and the moisturizer can penetrate deep within. You can apply makeup when you feel the moisturizer has made its way into the skin.
2. Choosing a Right Foundation:
Recommendations For You
Top 10 Make Up Brands In India
11 Makeup Tips For Asian Women
Top 7 International Makeup Brands
How To Hide Pimples With Makeup
Best Elle 18 Products And Their Prices
10 Best Inspiring Makeup Tips From Mickey Contractor
Several high-end makeup brands have come up with foundations formulated especially for mature skin types. These liquid foundations are loaded with anti-ageing ingredients and make a great choice for women struggling with fine lines, dark spots, patchy skin, and uneven skin tone.
3. Hide the Dark Circles:
The skin under our eyes is three times thinner than that of the rest of the face. It is only natural to get dark circles, fine lines and bags under the eyes as we get older. But using a good under eye cream regularly can iron out the fine lines, diminish the dark circles and fill the emptiness under the eyes. Alternatively, a tinted moisturizer would be a good choice of makeup for mature women.
[ Read: Beauty Tips For Women Over 30 ]
4. Curl the Eyelashes:
Curling the eyelashes can give your eyes an edge! It also draws the attention away from the wrinkles around the eyes. Use a plastic lash curler because the conventional metal ones may cause your eyelashes to warp as you move them towards the outer end of the lashes. Always use a curler before applying the mascara.
5. Add a Pop to Your Eyes with Eye Shadow:
When it comes to applying eye shadow, keep it to a minimum. Stick to natural shades during the day. For night time, you may use a blend of two colors for better definition. Using more than two colors of eye shadow on the aging eyelids at a time is not a good idea. Avoid using eye shadows laced with shimmer and glitter. These are the perfect eye makeup tips for mature women.
6. Lip Liner for a Perfect Pout:
Lip liner is an unassailable essential when it comes to lip makeup. It works like a sealing agent and keeps the lipstick from spreading out of the lip contours. Pick a lip liner whose color matches with the natural color of your lips and not the lipstick instead. If the lipstick wears off, a neutral lip liner won't form an awkward-looking prominent border along your lips!
[ Read: Makeup Tips For Asian Women ]
7. Picking a Lipstick:
After the eyes, lips are the most expressive and prominent feature of a woman's face. Unfortunately, lips become thinner and lose their fullness as we age. You see, it is the collagen that keeps our lips firm and pouty, that wanes with ageing. To make your lips look luscious again, use a lipstick that is fortified with the goodness of Vitamin E and natural ingredients like shea butter. Avoid matte finish lipsticks. Make sure it offers good SPF protection against the damaging UV rays of the sun. Finish it up with a lip gloss.
8. Highlight the Cheekbones:
Our face tends to develop hollowness with every passing year. So, you need to make it look fuller and plumper again. You can do so by accentuating the cheekbones. Use a nice blush of floral shades to make them say hello! A blush well applied lends an incredible color to the face, making it look healthier and fuller.
9. Define the Brows:
Thin eyebrows add years to your face. On the other hand, thicker eyebrows make your face look fuller and younger. If you have naturally thin eyebrows, you can use an eyebrow pencil to conceal the void. Neatly apply it with gentle strokes to add a definition to your eyebrows.
10. Don't Go Overboard:
Lastly, we suggest that you go easy on the makeup. Some women fail to realize that excessive makeup can make their face look chalky and older. Remember, it's your face and not a coloring book!
Makeup is one of the most important ingredients of our grooming. There is no harm as long as you do it right. It is a great thing if you have wholeheartedly accepted lines and wrinkles as part of yourself. It reflects your desire to age gracefully. Right makeup is a sure shot way of fulfilling the urge to revisit our youth and look beautiful for all occasions.
[ Read: Makeup Tips That Every Woman Should Know ]
Did you find this article helpful? Do share your views with us in the comments section below!
If You Enjoyed This Post, Sign Up For Newsletter
(And get your daily dose of Beauty & Wellness tips straight to your inbox)
The following two tabs change content below.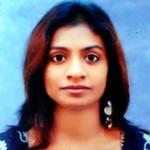 Latest posts by Maanasi Radhakrishnan (see all)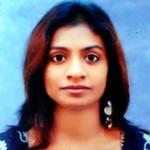 Signup to follow Maanasi Radhakrishnan
I have been an ardent book lover since childhood. I have always had a penchant to writing, and enjoy simplifying the most complex of ho-hum subjects and making them interesting reads! When not writing, I also enjoy travelling, and particularly wish to trot the globe someday!
The post Top 10 Makeup Tricks For Mature Women appeared first on STYLECRAZE.