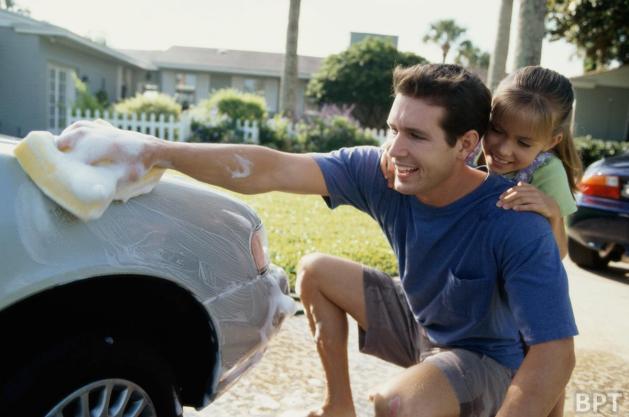 When cousins Bo and Luke Duke from the television series The Dukes of Hazzard named their car "The General Lee," they had the famous General Robert E. Lee in mind. Why? The show was set in the South, so perhaps it was to capture the Southern vibe of the Duke lifestyle. Maybe it symbolized rebellion against authority. Who knows? There are as many reasons for naming a car as there are drivers, and the Dukes were in good company when they named theirs.
Thirty-five (35) percent of Americans have named their car in the past, proving that our cars can have a deeper emotional hold on us than just a way to get from point A to point B, according to Hankook Tire's quarterly Spring Gauge Index.
Gender influences choices. The Gauge showed that women are more likely to consider the car they drive a female, and men are more likely to consider their car male. On the other hand, approximately half of those surveyed stay gender-neutral when it comes to cars, considering their vehicle neither male nor female. Some of the most popular names were "Betsy," "Bessie," and "Baby." On the other end were the more unconventional, exotic titles including "The Accordion," "Petunia" and "NellyBelly."
Whether or not you name your car, treat it like a friend and it will take better care of you. This season, treating your car right includes:
Anticipating slick surfaces – Stopping on a wet road can take up to four times the normal distance on a dry road. During wet weather conditions, drive slowly and keep in mind that stopping distances will be longer. Tires like the Hankook Ventus V12 evo2 have circumferential and Aqua Jet lateral grooves that promote efficient water evacuation from the center of the tire's contact patch to enhance hydroplaning resistance and wet traction.
Learning to change a tire – Whether it's from a class, a friend, or dear ol' dad, take a few pointers on changing a tire. And always make sure you pack a spare tire in your trunk. You never know when you'll find yourself in an unfortunate situation on the road.
Rotating your tires – Tire rotation extends the life of your tires and ensures optimal performance. Many don't do this routinely, but when done correctly, tire rotation promotes even wear and improved tread life giving you the maximum life out of your tires. A professional tire dealer can get the job done for you in a quick visit.