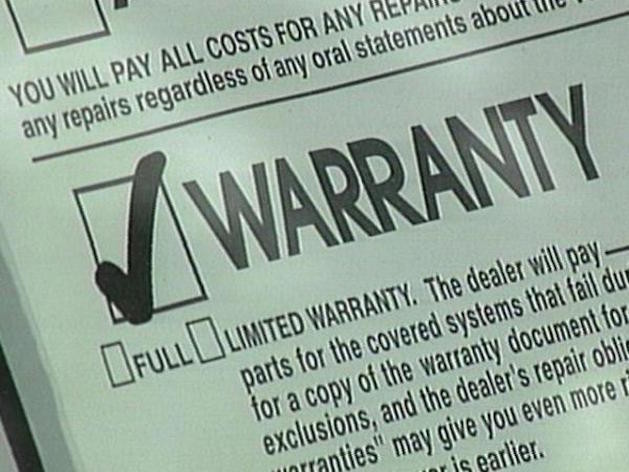 A car warranty is a vehicle manufacturer's promise to the buyers to repair faults that may occur within a specified warranty time. The types of warranties available include; a car manufacturer's warranty, new car statutory warranty and old car statutory warranty. A car statutory warranty covers you for a period of 12 months while a car manufacturer's warranty extends longer than the statutory warranty lasting for up to two years. The used car statutory warranty applies to all dealer-sold passenger cars that are under ten years old. It is valid for a period of three months and usually covers items relating to the car's reliability, roadworthiness and safety. But do you know what's covered under car warranties? Here is a close look at what is covered by most warranties.
Workmanship and Defects in Components: It is easy to discuss what is not covered and the situations where a warranty claim can be denied. For parts that are consumable and designed to wear out such as the wiper blades, brake pads and floor mats, no coverage exists. If a car is used for commercial purposes like delivery vehicle or a taxi, in most cases warranties will not provide repair. Navigation, DVD and the other entertainment systems are given shorter coverage than the other parts of the car.
Car Parts: If you to make any modifications to a car especially by using non-factory parts, you can avoid warranty coverage of the related parts. For example, if you insert a new audio head unit and the factory speakers blow out, then you are on your own. If you decide to install other type of wheels that are of a different size from those that were originally there, any brake damage or suspension will deny you coverage. Accidents like ignoring maintenance and re-tilting the car are other things that can lead to a coverage denial.
Bumper to Bumper: This covers virtually everything on the car except the tires which are covered by their respective manufacturers. This coverage addresses drive axles, transmission and transaxle, engine and other related components like the lubricated internal parts.
Emissions: The equipment for controlling emissions should work for a given period of time set by the state and Federal governments. These requirements vary from state to state but most of them are usually longer than the basic warranty. To make customers more confident in the electric only and hybrid electric vehicles, battery packs and the electric drive components have much longer warranties than the other parts of the car.
It is advisable for those planning to buy a car to familiarize themselves with the terms and conditions of the warranty relevant to the vehicles they want. With this in mind, you can select cars wisely and enjoy the free repairs covered by warranties. Moreover, you aren't obliged to go to the car dealer for the repairs. You'll have the freedom to get free repair services from other garages authorized by the dealer.