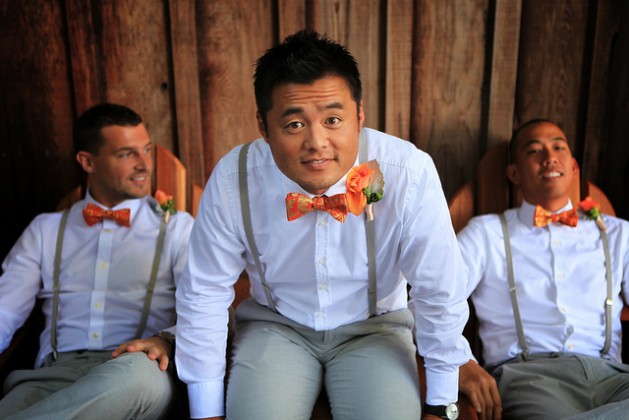 Summer weddings are gorgeous in every way, but especially when it comes to lighting, colors, and being in the sunny outdoors. Unfortunately, many brides soon discover at their outdoor wedding rehearsal that the sun can sometimes be a problem too. Luckily for the ladies, bridesmaids dresses are often strapless or short. The groomsmen have it the worst when they're sweating up a storm in heavy tuxes. Before you assume the groomsmen need to suit up, check out some alternative options that are much cooler.
Vests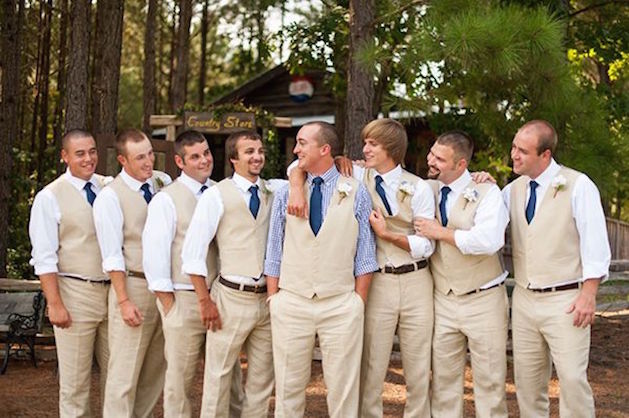 Vests are the best way to still capture that tailored look without packing on the heavy fabric. They also add a darker color to the mix, considering many brides prefer the guys to wear white shirts. Vests come in satin, shantung, tweed, and other options. With vests, the groomsmen's ties will stay tucked in, and the boutonnieres can be placed on the left strap. For a flawless summer wedding, try khaki vests with ties that match the bridesmaids dresses, and a white shirt. Roll up the sleeves for a laid-back look that will encourage everyone to relax a little.
Shirts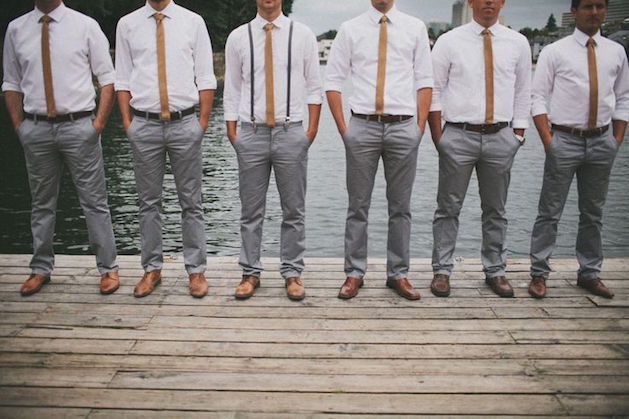 Don't be afraid to go simple with shirts only. This will be as cool as it gets for the groomsmen…without turning to Hawaiian shirts that is. The sleeves will look better rolled up with this style in order to maintain your low-key wedding style. Have the groomsmen wear bowties to make the shirts look less like they're missing something. Ties are okay with this look too, but they will need to be clipped to the shirt so they're not flapping in the breeze—we're not too carefree to allow that.
Suspenders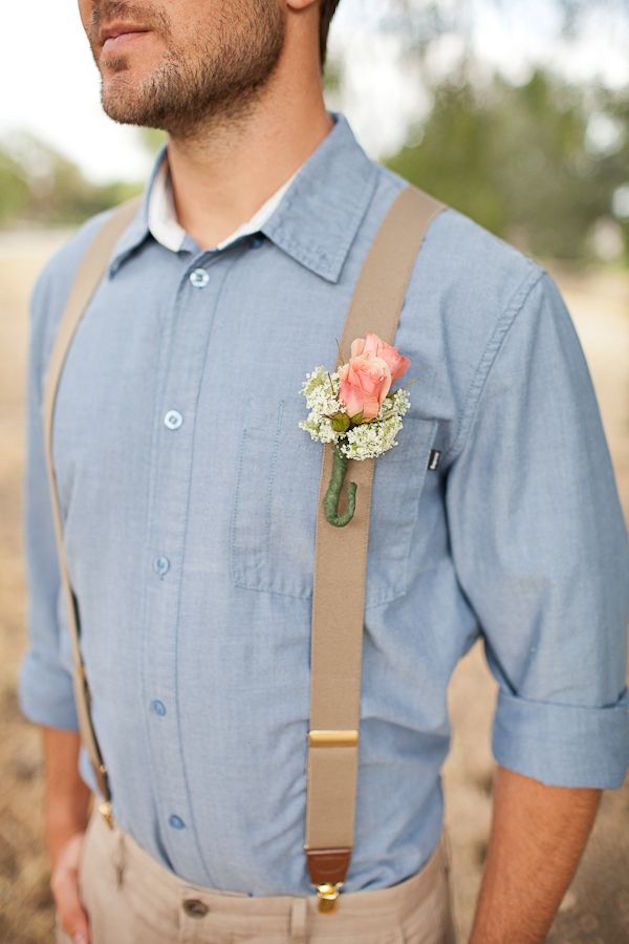 Lastly, suspenders are a favorite of ours. They add some serious class, style, and character. If your groomsmen like to goof around and have a good time, then suspenders are the perfect fit. This fun look can be formal or casual depending on the straps, shirt, and type of tie you put together. Darker straps allow for a more formal look and perhaps a skinny black tie. Lighter suspenders could easily be paired with a button-up jean shirt and coral boutonniere. Besides, how cute would suspenders look on the groomsmen when dancing at the reception, am I right??