Black garlic aioli is a delicacy and culinary experience for the ages. Below we talk about the ingredients behind this delicious Mediterranean condiment and tell you how to make it.
What is Black Garlic?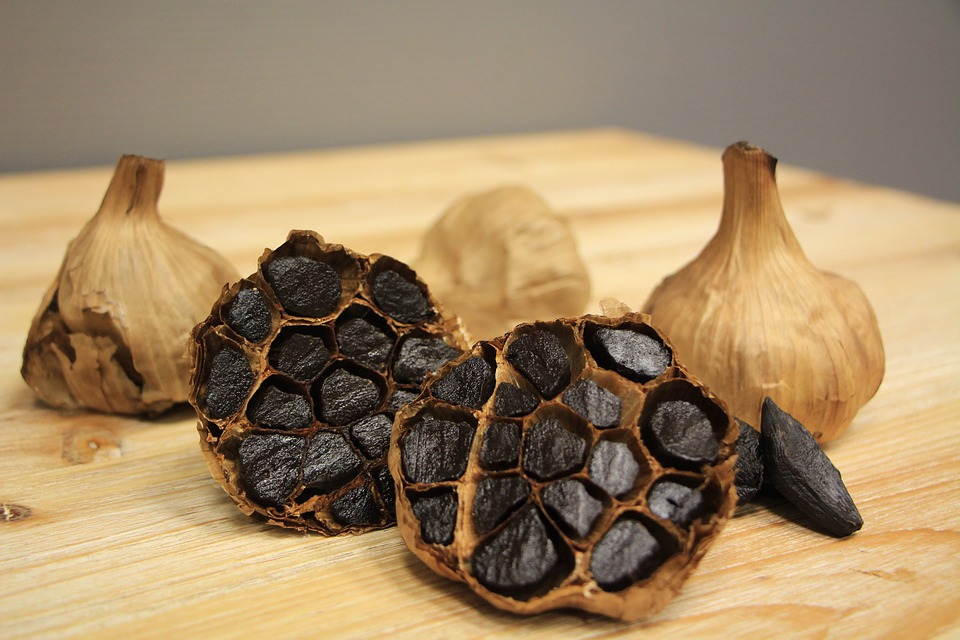 Black garlic is garlic that has been aged, resulting in a distinctive darkened color. The color is a result of a process called the Maillard reaction, which is a chemical reaction between amino acids and sugars being reduced in foods as they are being cooked.
To produce black garlic, whole bulbs of fresh garlic are aged in humidity-controlled environments at consistent temperatures ranging between 140 to 170 °F from 60 to 90 days. During that process, depending on the duration of the ageing process, the sugar content of the garlic and temperature used, the resulting flavor could range from caramel-like to sharper and acidic, though the traditional garlic spiciness is generally always muted.
As a result, any black garlic aioli made is going to reflect strongly the flavor of the black garlic used. When making black garlic aioli, be sure to sample the black garlic first to understand what the end product is going to taste like.
What is Aioli?
Aioli is a Mediterranean sauce made from olive oil and garlic, though some regions use emulsified egg instead of oil. The sauce is most common around the Catalana region of Spain and the Provencial region of France, as well as parts of Italy.
Preparation of all types of aioli begins with crushing or pureeing garlic, adding salt or other spices, and then slowly adding the fat, either in the form of oil, eggs, or egg yolks and mixing the ingredients until the resulting product is creamy and into a smooth consistency.
Region culinary traditions are reflected in aioli. In many regions of France, mustard is added for a spicier aioli, and lemon is another very popular addition. The sauce takes well the herbs as well, with tarragon, dill, thyme, marjoram and basic making their ways into various versions.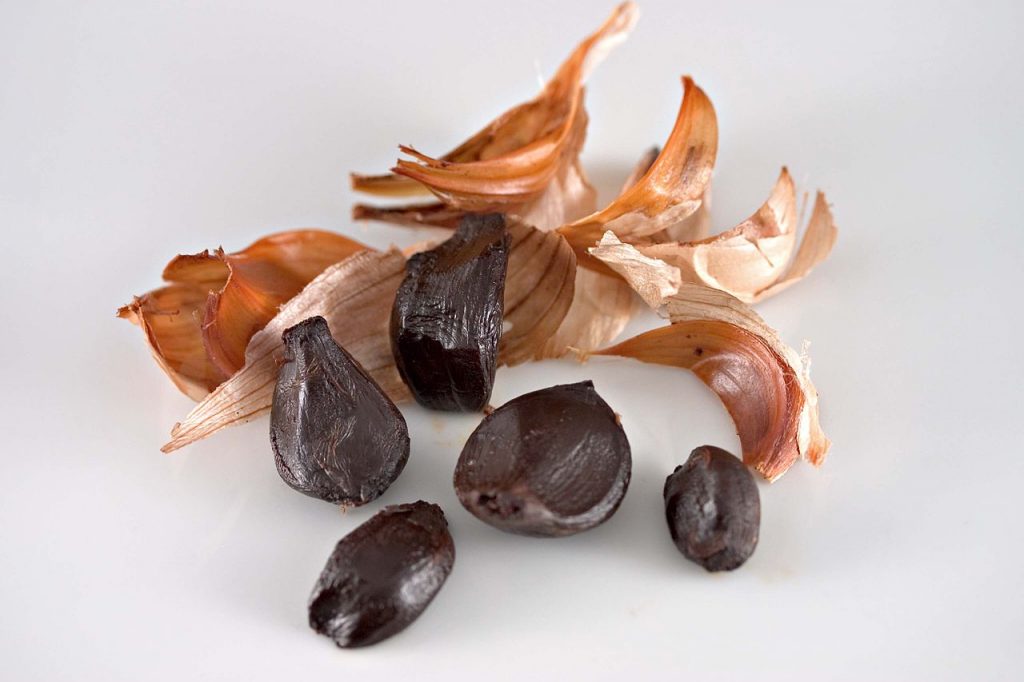 Black Garlic Aioli Recipes
Easy Black Garlic Aioli
Our first black garlic aioli recipe is simple! Using store-bought mayonnaise saves time and effort.
Ingredients:
2 clove of black garlic
1/2 cup store-bought mayonnaise
Salt, to taste
Instructions:
Smash black garlic into a paste in a bowl using a form or spoon.
Add mayonnaise and stir together.
Salt to taste
Citrus Black Garlic Aioli
This black garlic aioli recipe is a touch more complicated, but it's more traditional in technique and flavor.
Ingredients:
4 cloves black garlic
1 clove raw garlic
1 egg yolk
1/2 tsp lemon juice
1/2 cup extra virgin olive oil
salt, to taste
Instructions:
In a blender, add black garlic and white garlic. Pulse until a paste is formed.
Add egg yolk, lemon juice and salt. Blend on low.
With the blender running, slowly pour the olive oil until the mixture emulsifies and thickens.
Refrigerate for two hours.
How to Use Black Garlic Aioli
When deciding how to serve black garlic aioli, think of it is as a condiment akin to ketchup or mayonnaise.
During the summer cookout months, take the simple black garlic aioli recipe above and add seasoning salt, black pepper and cayenne pepper for a great burger condiment.
Try adding fresh dill or tarragon to our citrus black garlic aioli and serving it on a fried fish sandwich.
Adding rosemary and horseradish to our citrus black garlic aioli would make a great spread for a hearty roast beef sandwich.
Aioli can also be used as a vegetable dip, basted on roasting chicken and myriad other applications.
You May Also Like